Maintenance, Repair and Overhaul
"SII believes that with proper maintenance, a 20-year-old jet can fly just as well as it did on their first day in service!"
– SII V.P. Operations
SII is the trusted, chosen maintenance provider for some of the country's largest commercial airlines. All SII maintenance, repair and overhaul (MRO) services are performed at its facility in Roswell, NM, located at the International Air Center (formerly Walker Air Force base). Our 8,500 acres of aircraft storage area offers direct fly-in capabilities with runways long enough to land any commercial jet.
SII is proud to possess the FAA Operational Specification to perform virtually any maintenance needed on every type of heavy transport jet in the air today. SII's experienced maintenance team performs all levels of check and inspection required for heavy jets. These include maintenance in accordance with aircraft manufacturer's data, air carriers or commercial operator's continuous airworthy maintenance program or other data approved or accepted by the administrator's capabilities list. SII is able to repair anything that compromises the airworthiness of the vessel.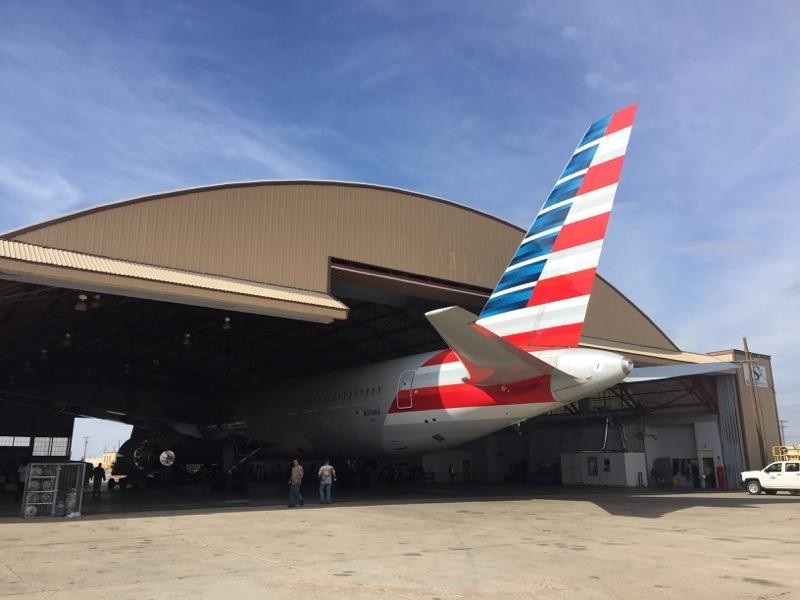 Aircraft heavy maintenance
Line maintenance
Airframe Base Maintenance
Engine Overhaul
Modification services
Interior Modifications
Transition services
Refinishing Capabilities
Boroscope Inspection
Our team is standing by to schedule your maintenance. Call us today at 575.347.2052.